Congratulations to our CEO & Co-founder, John Devlin, as he is announced a Regional Winner for EY Entrepreneur Of The Year 2021!

I'm sure you'll all agree that this is a fantastic achievement, and we wish John all the success at the upcoming UK National Final in November.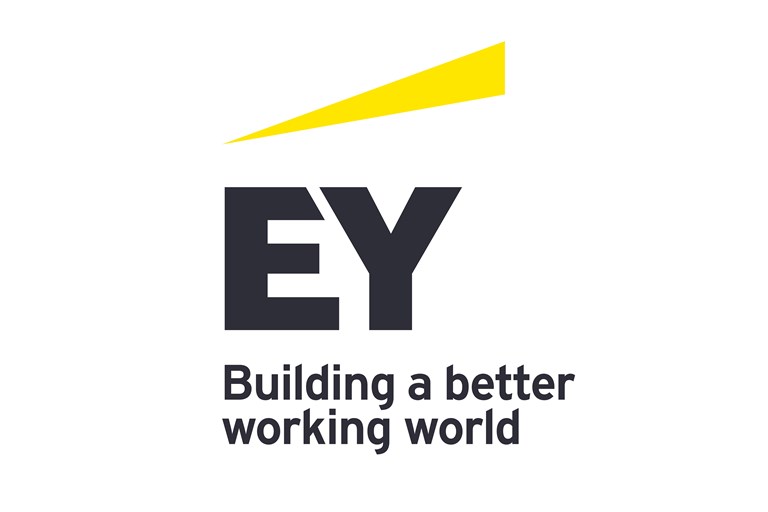 John joins only 26 other business leaders in the running for EY Entrepreneur Of The Year 2021 UK.
Regional winners from Scotland, North, Midlands, South West, London and South East will come together for the EY Entrepreneur Of The Year 2021 UK final this November.

26 leaders of 21 businesses celebrated for entrepreneurial achievements and pioneering spirit.
Breadth of winning sectors highlight strength of entrepreneurship across the UK.
An entrepreneur is a mix of disruptive ideas and a relentless determination to execute. This is evident in John Devlin's approach to growing the Ascensos proposition in the UK.

Employing over 3,000 colleagues, John and his team have delivered a hybrid of human, digital and automated customer interaction solutions in 12 languages and on a global basis to leading retail and consumer brands.
Since 2013, John has developed a highly respected business in eight years with five operations across four countries, driving growth to the top line.

John recognises that new partnerships are where the hard work starts, to build a strong sustainable effort based on not only the provision of exceptional customer service, but also delivering insight, data and ideas to help grow clients' businesses.

John's keen eye for technology has allowed good investment, which continually stays ahead of an ever-increasing technology curve.
John Devlin, CEO and Co-founder of Ascensos, said:
"The sense of purpose and how it is conveyed is what brings cohesion and clarity to any organisation. At Ascensos, our purpose is simple — to be world-class within our industry and everything we do. Nothing is more important than our reputation".
Twenty-one businesses from across Scotland, North, Midlands, South West, London and South East – representing one of the broadest range of sector representation in recent years – will progress to the UK final with one receiving the coveted title of EY Entrepreneur Of The Year 2021 UK.

EY Entrepreneur Of The Year programme goes beyond a competition and recognises the most unstoppable entrepreneurs across the UK – those who are creating long term value, reframing our future, and contributing purpose beyond profits.

Entrepreneurship can be a challenging and isolating calling so the programme is designed to celebrate inspirational stories and reflect on challenges and success with like-minded peers in this outstanding entrepreneurial community.

Earlier this year, a total of 102 regional finalists kicked off the 2021 celebration of entrepreneurial spirit and go on to join an exclusive and growing network of more than 2,500 EY Entrepreneur of the Year UK Alumni that spans more than two decades. This year's final will be held on November 18 with the overall winner progressing to the global stage of the programme next year.
Lynn Rattigan, EY's Chief Operating Office for the UK & Ireland and EY Entrepreneur Of The Year UK Partner Sponsor, said:
"At EY we want to build trust in capital markets, advocating for inclusive capitalism and helping our clients navigate uncertainty and catch the next wave of economic growth by coming together as one firm to solve their most complex challenges.

I am truly exhilarated by this year's line-up of entrepreneurs – from our regional finalists to the 26 advancing to the UK final, they demonstrate many reasons to be optimistic about the future of our business sector.

The breadth of winning sectors also highlights the strength and energy of entrepreneurship across the country. At a time when many businesses have had to rapidly react to the challenges posed by the pandemic, these entrepreneurs have shown they can innovate, respond and adapt while also creating long term value for their clients and broader stakeholders".
Victoria Price UK EY Private Tax Leader and EY Entrepreneur Of The Year UK Partner Lead said:
"EY Entrepreneur Of The Year™ tells the story of our inspiring business leaders the length and breadth of the country. We love working with entrepreneurs as they innovate, inspire and grow businesses to scale – and beyond – and we are proud to have many iconic entrepreneurial businesses come through the programme as our clients.

Considering the challenges of the last 18 months, they have all proven themselves to be fearless in building their businesses and pushing boundaries. Through pandemic-related economic uncertainty, periods of cautious consumer spending and Brexit adjustment, when other may have said 'no', they have said 'yes' and that is what we celebrate with the programme.

The 102 regional finalists all exhibited inspiring pioneering spirit and it will be exciting to see where each business goes next in their entrepreneurial journey – they have already proven themselves to be trailblazers and I'm pleased to welcome them into our EY Entrepreneur Of The Year UK community."
Note to Editors:
For more information please contact:
Fiona Campbell, Ascensos | marketing@ascensos.com
Emma Bain, tigerbond | emma.bain@tigerbond.com