In 2013, Ascensos chose the former Lloyds Banking Group premises, which had closed earlier that year, as our Scottish Headquarters. And within a couple of years, we had fulfilled our promise to create 600 jobs within the Motherwell area. 
​​​​​​​
Today, Ascensos is one of the largest employers in Motherwell and an employer of choice within a community that we're proud to call home.

Our new premises, Airbles House sits adjacent to our Headquarters in the town, and this additional office completes the creation of Ascensos' 'Motherwell Campus'.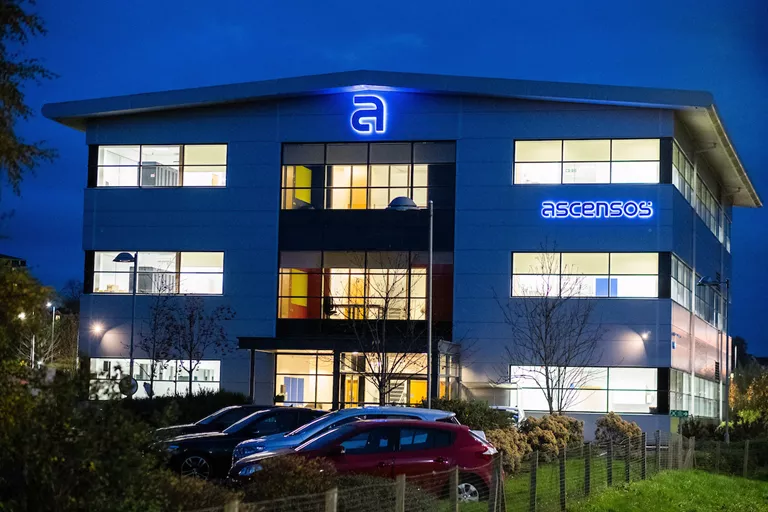 John Devlin, CEO and Co-founder of Ascensos, said:
"Motherwell is where we first started Ascensos back in 2013 and since then we've expanded considerably and opened a range of offices around the world.  Throughout this continued growth, our headquarters have always remained in Motherwell, so it feels really special to be in a position to grow our premises further with this additional space. 

The new site will create around 300 jobs and we're delighted to boost the local economy in this way, particularly as so many are still feeling the negative economic impact of the pandemic."
Ascensos employs over 3,000 colleagues in a mixture of onsite and home-working customer service and operational support roles.
As award-winning retail customer care specialists, our mission at Ascensos is to help brands and their customers stay in love, and we are proud to partner with some of the UK and Europe's leading consumer brands.
Are you interested in joining #theAteam in Motherwell? We offer a range of remote working and office-based roles, including flexible shift patterns and excellent benefits. View our current vacancies and apply online today!
Note to Editors:
For more information please contact:
Fiona Campbell, Ascensos | marketing@ascensos.com
Emma Bain, tigerbond | emma.bain@tigerbond.com