Turkey for Christmas is taking on a whole new meaning for Ascensos, as we prepare to launch our newest site in January 2022.

We're delighted to announce our second Turkish site, in the beautiful resort city of Antalya, in a move which will bring 300 new jobs to the local economy.

Ascensos Antalya is accessible from many points in Turkey. It's a lively city that maintains its vitality in all four seasons and the perfect location to build on our excellent reputation across Europe and Asia.

Central to the city centre, our new multi-client operation is close to four universities and several colleges, easily reached by Antalya's young, skilled population of multilingual graduates.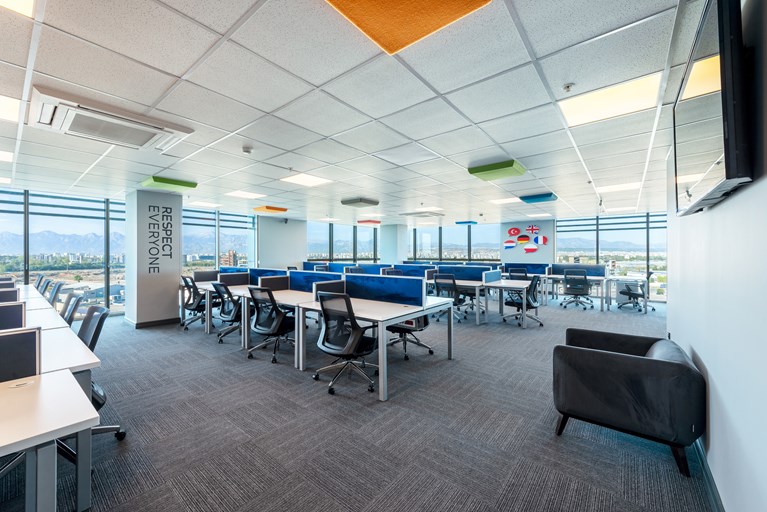 John Devlin, CEO and Co-founder of Ascensos, said:
"Our Istanbul operation has been extremely successful since launching around 18 months ago, so I'm looking forward to expanding our network in Turkey and cementing our position there as a highly regarded employer."
Ascensos currently employs over 3,500 colleagues across our network which spans the UK, Turkey, Romania, and South Africa.

The launch of our new Antalya site follows a successful year for Ascensos, which has seen us open in a string of new locations, including an expansion into South Africa with the opening of our Cape Town office, the launch of our first Ascensos Local hub in Stranraer, and the extension of our Motherwell HQ last month which has increased our capacity by 18,000 sqft.
John Devlin continued:
"It's fantastic to be in a position where, as well as our recent growth in the UK, we continue to develop our international business and further extend the reach of our global proposition.

There is a large pool of highly impressive, multilingual talent in Turkey, which makes it a great location from which to service our ever-expanding global network of customers. The new site in Antalya is really modern and very close to the city centre, so I think a lot of locals will be interested in joining the team, and I look forward to playing a part in the long-term success of the regional economy."
Note to Editors:
For more information please contact:
Fiona Campbell, Ascensos | marketing@ascensos.com
Emma Bain, tigerbond | emma.bain@tigerbond.com